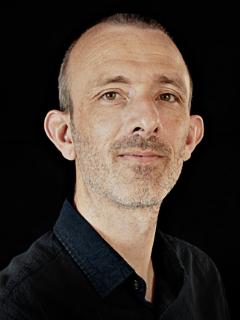 I am Professor for Human Computer Interaction at the Department of Computer Science, Bonn-Rhein-Sieg University of Applied Sciences and co-director of the Institute of Visual Computing (IVC). I am also Adjunct Professor at the School of Interactive Arts and Technology (SIAT) at Simon Fraser University, Canada.  
My scientific interests encompasses the human-factors driven analysis, design and validation of multisensory 3D user interfaces.  Specifically, my research looks at the usage of audio-tactile (haptic) feedback methods to enhance interaction and perception within the frame of Augmented Reality view management, Virtual Reality navigation and hybrid 2D/3D mobile systems. Thereby, I specifically look at improving awareness about the  objects surrounding the user in 3D space, which can greatly affect typical 3D user interface tasks like selection, manipulation and navigation. I have acquired (DFG, EU FP7) and coordinated various national and international research projects while working at institutions in Germany (IVC, Fraunhofer, Bauhaus-University) and Austria (TU Graz, CURE).
I received my PhD from the Institute of Computer Graphics and Vision at the TU Graz (with honors) and have published and presented my research at conferences including ACM SIGGRAPH, CHI and SUI, and IEEE VR and 3DUI. I am also the co-author of the book 3D User Interfaces: Theory and Practice, together with LaViola, McMahan, Bowman and Poupyrev (Addison-Wesley, 2017).
If you are interested in a BA/MA/PhD thesis and like to work in an exciting lab, feel free to contact me, as I am always looking for motivated students. I currently supervise three PhD students: Christina Trepkowski (with P. König, University of Osnabrück), Alexander Marquardt (with J. Schöning, University of Bremen), and Saugata Biswas (with J. Schöning, University of Bremen), and am a member of GI NRW.
Current active collaboration partners include SIAT at Simon Fraser University (Prof. Riecke/Stuerzlinger,  the CARE lab at NAIST (Prof. Kiyokawa) and the Computer Graphics and User Interfaces lab at Columbia University (Prof. Feiner). For more collaborations, please refer to the projects page.

My work has won multiple awards from IEEE and ACM, including the IEEE ISMAR Impact Award in 2022 for my paper on perceptual issues in Augmented Reality.

Contact